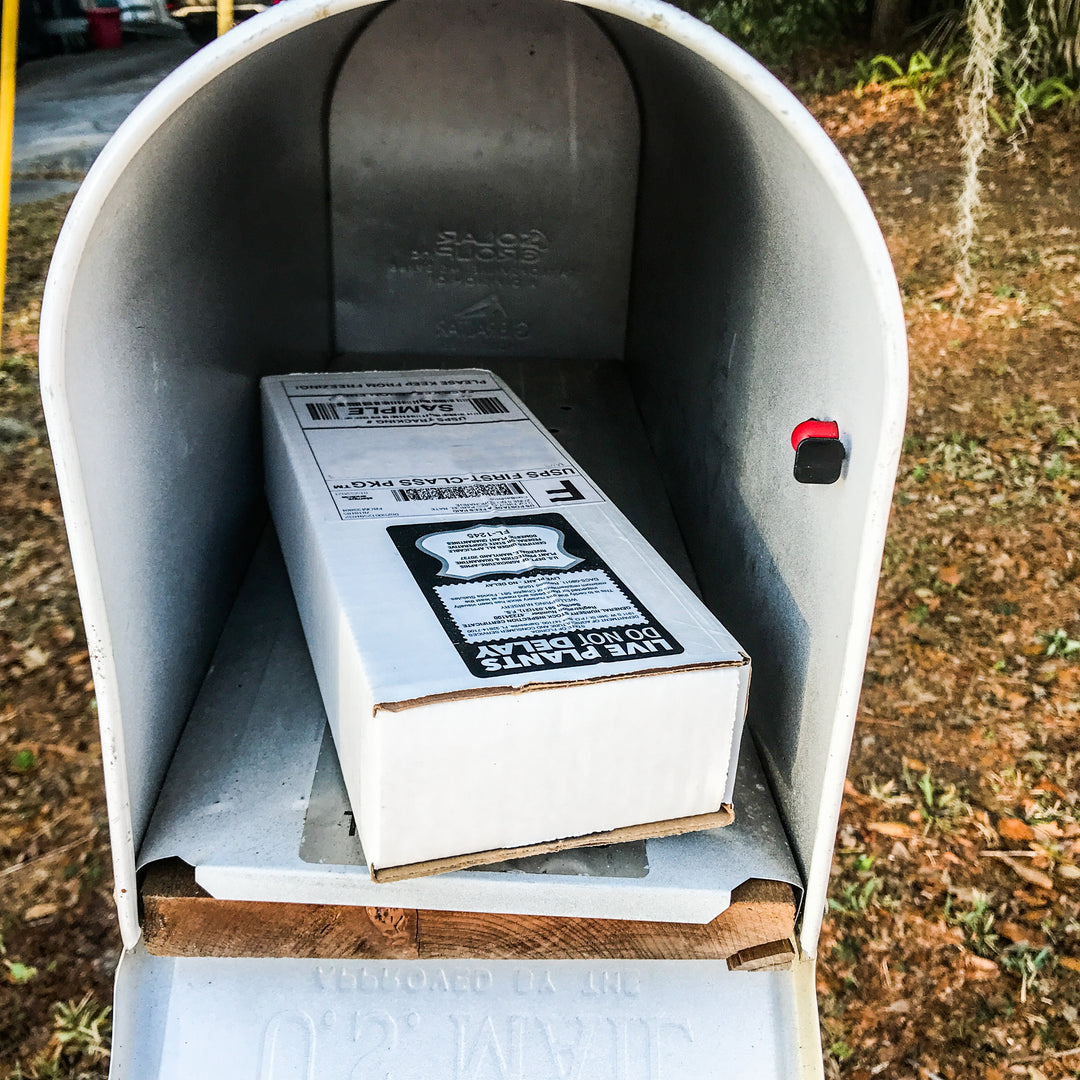 Ananasnaja Female Kiwi (Anna) - Actinidia arguta
---
In stock, ready to ship

Inventory on the way
The Ananasnaja kiwi has smooth skin. When your fruit is ready to harvest, don't be surprised if you taste hints of pineapple. That's one of the unique characteristics of the Ananasnaja.

You will need a male for your kiwi to bear fruit. Any male arguta is an ideal match for the Ananasnaja female. One male plant is adequate to pollinate up to 8 female plants if it's centrally located. If planted in rows, a male can pollinate 3-4 females. Female plants produce fruit. Male plants do not produce fruit.

• Average mature height: 4-20 foot vine
• Cold hardy: Yes
• Light: Full sun to partial sun
• Soil: Well-drained. Average watering needs.
• Zones: 5-8
Plant Size
A baby plant, that is 3-8 inches tall, will arrive at your home in a 3-inch-deep pot. Then, raise your new baby to maturity under your caring, green thumb.
Fall/Winter Dormancy Period with No Leaves
In the winter, this plant generally loses its leaves and may arrive bare to you. Like hibernation, dormancy is an important part of the normal growing cycle when plants are strengthening their root systems instead of focusing on creating new growth. They are still healthy, viable plants that will begin growing new leaves in spring with more light and warmer temperatures during the day and night. ​Keep on the drier side during the winter and protect from extreme cold. While your plant may seem dead, it is not; we have watched the miracle of dormancy for more than 20 years in our nursery and have been thrilled each spring to see dormant plants bloom out and thrive at the end of their normal growing cycle of dormancy. 
Questions or Problems?
We have shipped thousands of plants safely to their destinations; however, please send us a picture of your plant(s) within 48 hours of arrival if you have any questions or problems. We can then assess for our Live Delivery Guarantee.
Dead Leaves?
A few leaves may die during shipping. No fear! It's still healthy and will grow new leaves. Trim old growth and repot into a larger pot to encourage new growth.
Fertilizer
Power up your fruit, nut, berry and bean plants with Wellspring Gardens' premium slow-release Fruit, Nut & Berry Fuel. Apply the specified amount to your plant's soil surface. The formula lasts 90 days when soil temperature is 80°.
• 5-inch round pot: 3/4 tablespoon
• 1-gallon potted plant: 3 tablespoons
• 2-gallon potted plant: 6 tablespoons
Cold Weather Shipping
We don't advise shipping in freezing temperatures. Please ensure temperature lows in your area aren't under 35℉ when you order. If they are that low, just email us and we will be happy to hold your order. Also, make sure to track your package closely and retrieve it as soon as it arrives. We insulate packages bound for cold destinations. We do not, however, use heat packs.
Orders ship 2-3 business days after payment is received. During this time, we will be busy handpicking your plants and processing them per USDA requirements, double checking them, and then packing with care for a safe journey to you.