Wellspring gardens
Let's grow up together
You're this 🤏 close to becoming a parent. A baby 🐘 ear parent.
Shop all Elephant Ears
There are three types of Elephant Ear plants. The technical difference between each species can only be determined at a microscopic level, but here are some observable characteristics of each type.
Alocasia
Leaves point up vertically & are tougher than the other species
Popular as houseplants
Grow smaller than the other two species
Diverse leaf shapes
Colocasia
Leaves point downward & are thin and fragile when young
More popular as outdoor plants
Most varieties grow to be massive
Leaves are universally heart-shaped
Prefer more water than Alocasias
Xanthosoma
Leaves point downward & are thin and fragile when young
More popular as outdoor plants
Most varieties grow to be massive
Most leaves are arrow-shaped
Leaves are often quilted at the veins.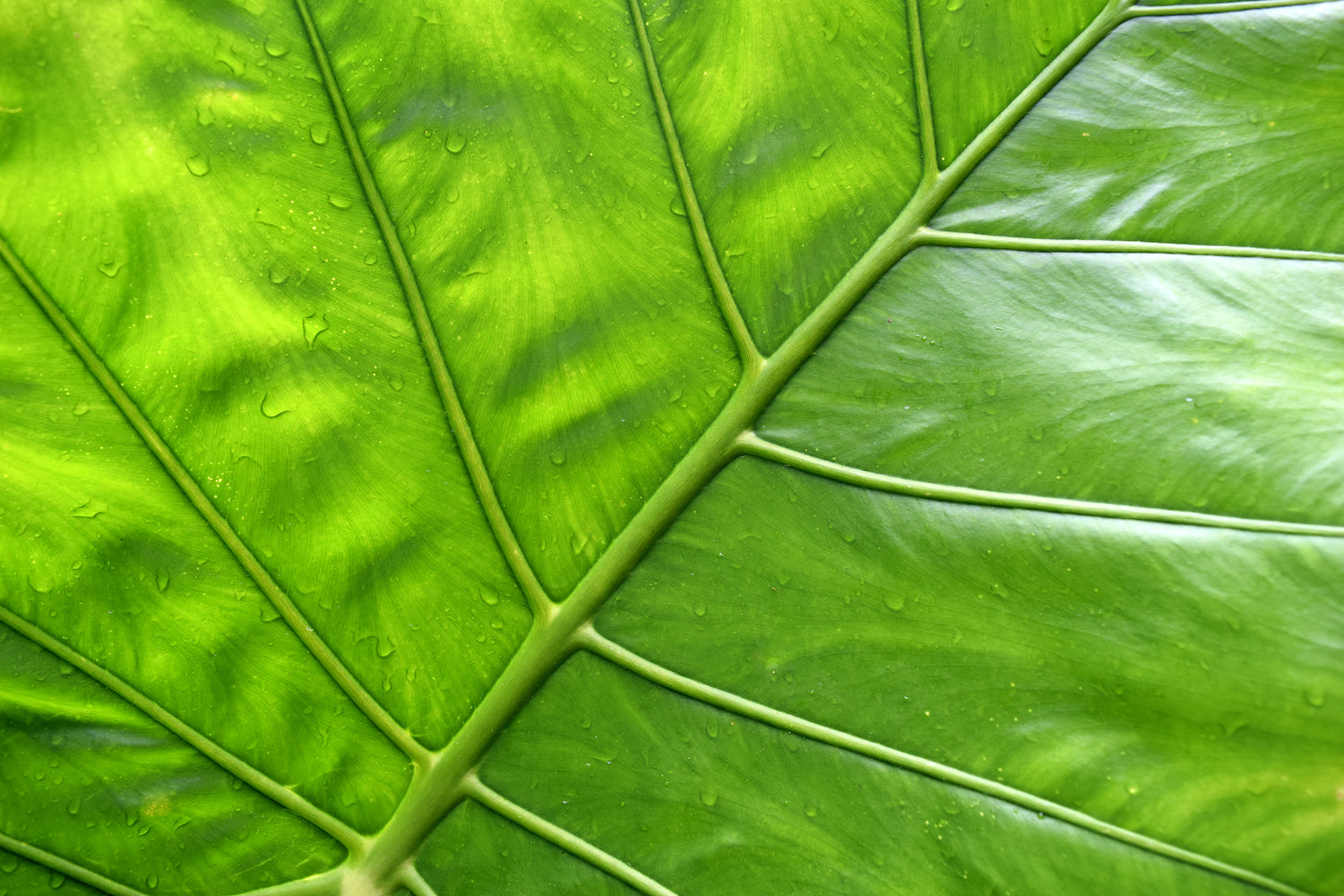 These babies won't stay small for long...
We send Elephant Ear plants while they're still babies (3-8" tall), but they have enormous potential.
We sell baby plants
Wellspring Gardens is the starter plant, AKA "baby plant" shop. We just get you started, so you get all the credit for raising your plants under your green thumb.
How tall are baby plants?
We aim to ship your plants when they're 3-8" tall, though we often ship them taller than that.
What determines whether I get a 3-, 6-, or even 18-inch-tall plant?
The exact size of the plant we send you is variable on the time of year and how long we've been growing it out.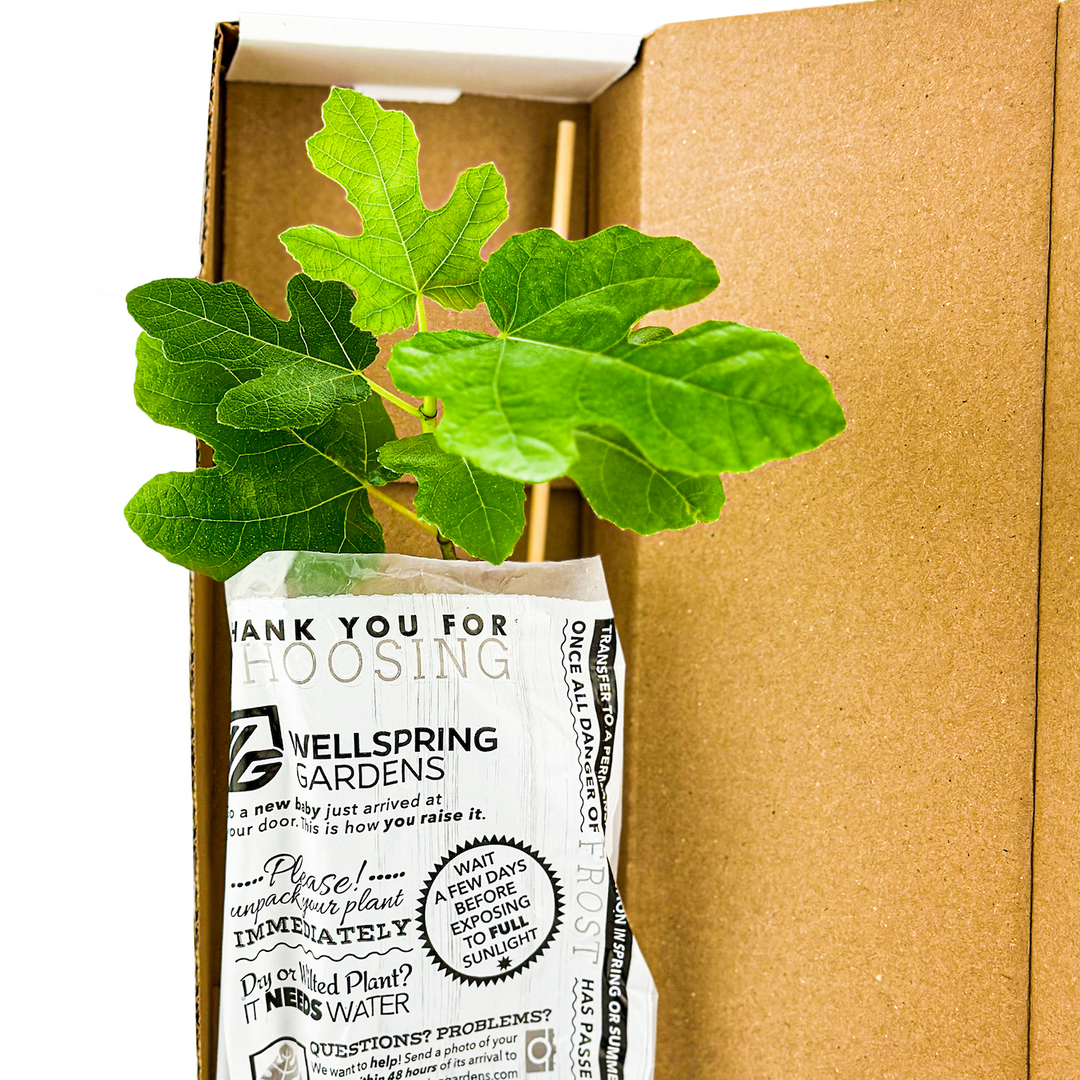 Trust the plant shipping experts ⭐⭐⭐⭐⭐
Wellpring Gardens has 20 years of experience packaging plants for a safe journey through the mail.
In that time, we've shipped millions of happy and healthy baby plants to their proud, new 🪴 parents.
We ship plants to all 48 continental United States plus Alaska and Puerto Rico. We do not, however, ship to Hawaii.
Get plants delivered right to your home 📦 📬
Most packages will fit inside your mailbox, so keep an eye on the tracking number and retrieve them as soon as possible.
Upon arrival, you'll need to:
Unwrap your plants
Water them
Gradually re-introduce them to sunlight
Develop an even greener thumb 👍 💚
Basic plant care instructions are included with every single plant.
Follow the QR code to find plant care information relevant to your specific type of plant.
Plant care information on our website is organized by category. Care information specific to bananas, carnivorous plants, dragon fruit, pomegranates, etc., can be found there.
Seven days to regrow
What if my Elephant Ear is damaged in transit?
Elephant Ears have fragile leaves but hardier stems. Losing leaves doesn't spell death; it's all just part of the normal growth process.
Watch the full video
Elephant Ear Fuel
Take your Alocasias & Colocasias to the next level.
With our premium 20-10-20 Elephant Ear fuel, your Alocasias and Colocasias will thrive. Instructions are included. Our Elephant Ear Fuel comes in 1- and 2-pound bags.
Buy Elephant Ear Fuel